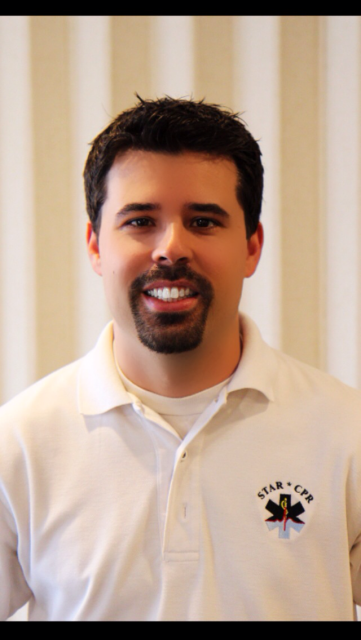 We are dedicated to our community and believe that the best way to give back to our community is by ensuring that we train as many people as we can in CPR and First Aid. We understand the importance and need to be certified and knowledgeable. Whether your an individual looking for in home CPR Certification for family and friends or a large company needing to get your employees CPR Certified, you can count on STAR CPR to be professional, on time, courteous and friendly.
We know that a quality program is important to you and that's why we offer American Heart Association for our Heartsaver CPR/AED First Aid, BLS, and Bloodborne Pathogens training. All BLS, Heartsaver CPR and First Aid certificates are good for TWO YEARS.
All of our classes include hands onpractice, lectures and videos.
We offer training for all workplacessuch as: Public and Charter Schools, Construction companies, Health Clubs, Community groups, Boy Scouts, Girl Scouts, Non Profit organizations and many more. Discounts are available for Non-Profit organizations, Schools, Students and Teachers for Credentialing programs and large groups.
MILITARY DISCOUNT – Save $5.00 on any course when you present a valid Military or Veteran ID at course check-in. Please contact our office for the military promo code when registering for your course online. Thank you for your service!
Please feel free to contact us at  or at  with any questions or comments.
Erik De Anda, President
Erik@GetStarCPR.com
STAR CPR Inc. is a family-owned, approved American Heart Association Training Site, who has been teaching lay rescuers and medical professionals for over 7 years. In 2006 when STAR CPR first opened, we taught an average of 7 students a week, compared to 2012 in which we taught over 7,000 students the skills to potentially save someone's life! We now have locations in San Luis Obispo, Sacramento, and Arizona. We offer a wide variety of AHA courses including basic CPR/AED & First Aid, BLS Healthcare Provider CPR, ACLS, PALS, and ECG courses. We also travel to businesses for private, on-site training.
STAR CPR strives to provide exceptional quality courses at an affordable cost. We pride ourselves in the fact that all of our instructors are medical professionals and continue to work part-time in the field as EMT's/Paramedics or in the hospital as RT's, RN's, or, Family Nurse Practitioner's.
STAR CPR promises to provide friendly, professional, and quality classes.
Thank you for taking the time to visit our about us page, and we hope to see you in our next class!
STAR CPR – San Diego