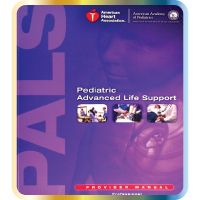 The PALS Course is for healthcare providers who respond to emergencies in infants and children. These include personnel in emergency response, emergency medicine, intensive care and critical care units such as physicians, nurses, paramedics and others who need a PALS course completion card for job or other requirements. Course Price with textbook – $190.00
Cancellations and Refunds: Refunds will be given if notification is received at least three (3) business days prior to the originally purchased class. If you do not show up or are late for a class you have 2 months to re-take another course at no extra cost. Please give us notice if you plan on re-scheduling so that we can reserve you a seat. Thank you.
It is very slightly soluble in chloroform. Other medicaments are used to treat itching caused by allergic reactions. How you can discover correct information about Viagra for sale online? Viagra is a drug prescribed to treat varied disorders. Generally, both men and women are affected by sexual heartiness problems. Albeit sex is not vital for good soundness, it's undoubtedly good for anyone. What can why erectile dysfunction? The causes may be various. Mercifully there are other remedies that lower blood stress without side effects.
Why STAR CPR?
We strive to provide a relaxed & stress free learning environment
Retake our ACLS course as many times as you like for up to one year (from original class date) FREE.
We present certification cards to participants in class immediately upon successful course completion
Experienced, friendly, and supportive instructors.
Family owned and operated
Trusted & 100% American Heart Association Certified!
STAR CPR Classroom Locations
Excellent Class
Excellent Class! The instructors were great, knowledgeable and very hands on. Enjoyed the class. Tonya Tucker.
Tonya, San Diego